Hi there! We're Violet and Sujay. When we moved to the Northwest, we very quickly realized that a lifetime's worth of adventures lie within mere hours from home. Building a van meant less time setting up camp and more time spent doing what fuels us.
We'll travel far for biking trails and backcountry expeditions. But will travel even farther for hot springs.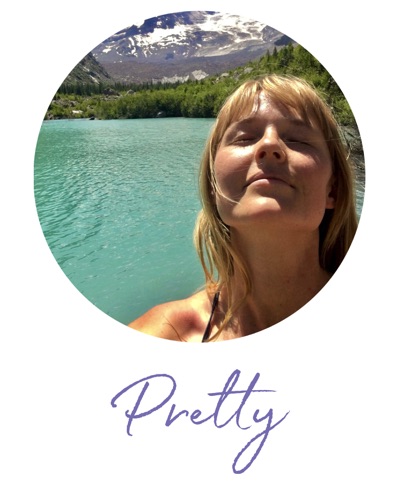 Violet is a flower. By name and in spirit. She can be found harvesting vegetables, experimenting in the kitchen, or upcycling scrap materials into useful things. Oh, and turning her face towards the sun. Yes, like a flower.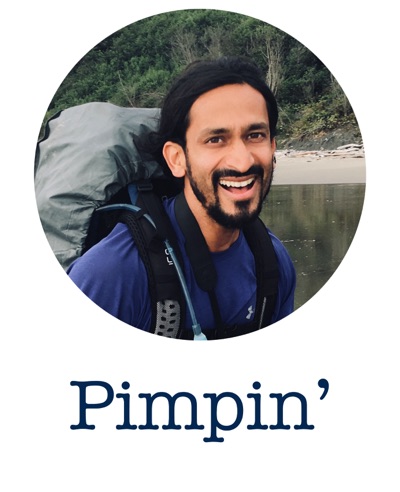 Sujay once built a racecar from scratch. Then, a Segway. And now, the camper van. When he's not creating pimped out machines on wheels, Sujay is often nerding out on cameras, topo maps, or mason jars.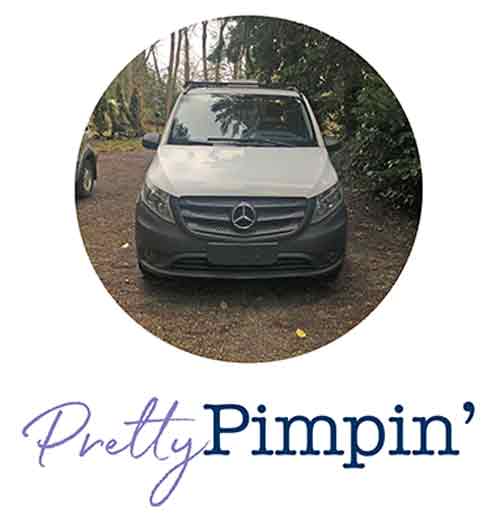 Pretty Pimpin' was born as an empty cargo van. After some serious TLC, she soon reached her true potential as a cozy little home on wheels. Now she enjoys an adventurous life, and constantly delights us with her pretty looks and pimpin' features.