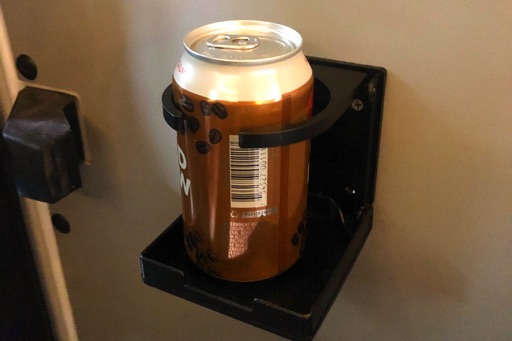 Disclosure: This page contains affiliate links. We earn commission if you click on a product link and make a purchase.
A whole page just for a cupholder? May seem like overkill, but we consider it totally deserving. You just can't put a price on the ergonomics of a place for your beer, exactly where it needs to be.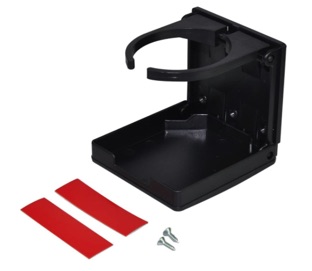 This sweet lil' contraption folds up when not in use, and extends out from the wall about half an inch. We currently have one cupholder installed, but will likely have more in our future. Just stick it on the wall and screw in place with the included adhesive strips and screws.