Disclosure: This page contains affiliate links. We earn commission if you click on a product link and make a purchase.
Having a sink inside the van is really nice, but who wants to reach in all the way just to fill a water bottle? And what if we step in some dog poo and need to wash it off?
This flexible sprayer is just the ticket! We keep it stashed away behind a little cabinet door by the entrance, and often use it to rinse dishes outside, wash our feet and fill our water bottles. Haven't stepped in dog poo yet, but if it happens, we'll be ready.
Adding the sprayer to our water system was really easy – see diagram below. We just added a T-joint to split the output from the accumulator, and used an 8-ft long steel braided pipe connector that connects straight to the flexible hose with an adapter.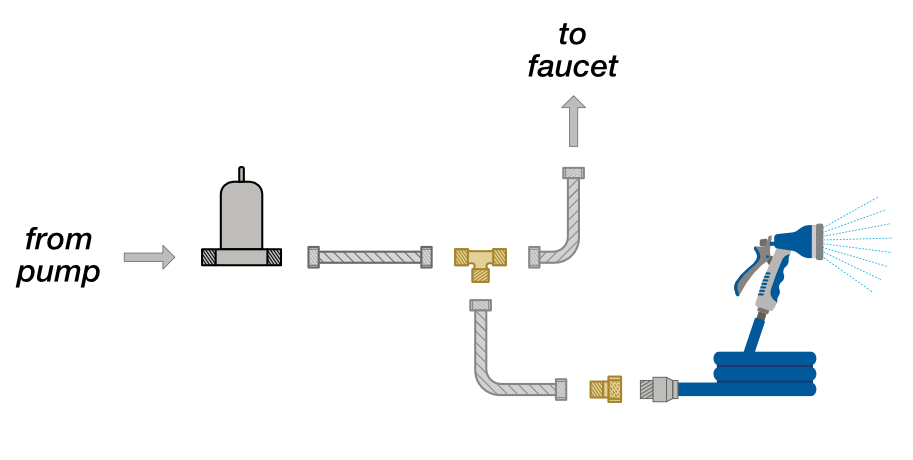 The braided hoses have gaskets, and do not need to be sealed. However, the connection from the sprayer hose to the brass reducer needs to be sealed with PTFE tape. Full details on how to set up the water supply are available on our Water System page.
We routed the pipe connector straight out of the water system cabinet, it runs along the bed slats and is just held in place with zip-ties.