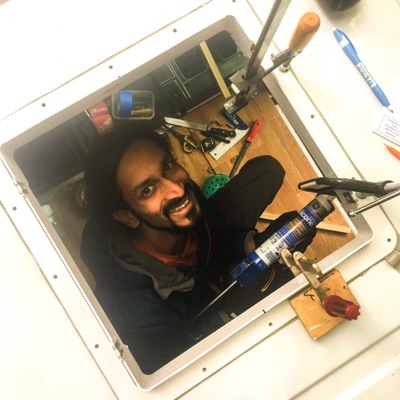 Disclosure: This page contains affiliate links. We earn commission if you click on a product link and make a purchase.
Do you need an exhaust fan for ventilation? Depends on how you intend to use your camper, but our recommendation is yes. Especially if you're planning to do any cooking inside, are camping in cold weather, or have a heater installed – any of those situations can result in pretty bad condensation build-up. Cracking open the windows doesn't quite cut it, and you certainly don't want to do that if it's raining.
The thought of cutting a hole in the roof of our brand new van was really daunting, and we had never even heard of a jig saw, let alone using one! But the whole installation process was way easier than we expected.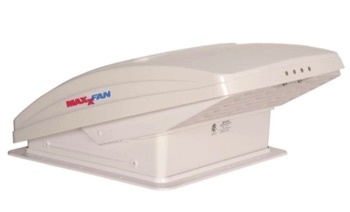 RV fans are not that expensive, either. Well worth the investment. We used the MaxxAir MaxxFan, which is what you'll find on most camper vans. This fan has ten speed settings, and can be set to exhaust mode, or blower mode.
When used in exhaust mode, the fan sucks up all the steam when we're cooking, and blasts it out of the van. So fun to watch!
The only challenge we had, was deciding the fan's location on the roof. Since we were planning on setting up our cooking system towards the front of the van, that's where it needed to be. Fortunately, there was just enough space between the van body's cross-members for the fan to fit (you don't want to cut through those, they provide structural rigidity to the roof).
We also wanted to ensure we could install a roof box, and our bike and kayak racks, without interfering with the fan's shroud. With the fan position we decided on, there was also just enough space for the roof box right behind the fan, and the bikes or kayaks next to the fan. Such relief and gratitude when the stars align!
Installing the fan significantly increased the amount of wind noise in the cabin. We combated this by creating the Ravioli.